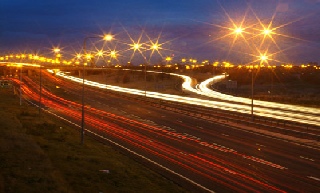 Euro Manufacturing and Marketing Ltd
UK Manufacturers of
Battery Management Systems,
DC-DC Voltage Converters and
DC-DC Battery Chargers

E1048 12V / 24V Digital Speed Switch
Cross Reference LS – 20 – B (3178)
This Speed Switch is a direct equivalent to the LS–20–B (3178)
The Unit was designed to switch selected equipment (such as Reversing Cameras) On at a specific Road Speed.
The switching on speed is set by selecting a combination of up to 6 switches, giving 64 options between the limits of 2.5km/h (1.6mph) and 102.5km/h (64mph).
The switching on speed can be Factory set or adjusted during installation.
The output on this unit is normally off and switches on at the set speed, it is capable of switching 10A.
The tri state Override input can control the output as follows:
Open = normal operation
Switch to positive = output on
Switch to ground = output off
Specification:
Output Current: 10A

Switch On Delay (Speed Increasing): 1 second

Switch Off Delay (Speed Decreasing): < 12ms

Switch point Setting (See Table): 6 Way Switch (64 Combinations)

Pulse Input: V low < 1.5V, V high > 5.5V
Pulse Duration > 1.5ms
Override Input Resistance: > 5kW to ground

Override Input: Open: Operation normal
< 1V: Output Off / > 4.5V: Output On
Case Style: Din Pack, Vertical bracket

Dimensions: 94 x 61 x 45 mm

Weight: 85g

Fixing: 1 x 6.3mm Hole

Case Material: Black ABS

Bracket Material: Aluminium Alloy

Note: All road speeds assume 4 pulses per metre